Exinda Scope of Business
Exinda is an international high-tech enterprise specialized in manufacturing air-to-water heat pump with strong R&D strength and providing comprehensive energy-saving solutions for our 500+ clients from all over the world. Exinda has a complete heat pump supply chain with products including Swimming Pool Heat Pump, Residential Heating & Cooling Heat Pump, Commercial & Industrial & Agricultural Heat Pump, etc. Taking the corporate social responsibility for creating a green future, we will continue to identify opportunities and seek new energy solutions as we strive to make the world's spaces happier and more comfortable.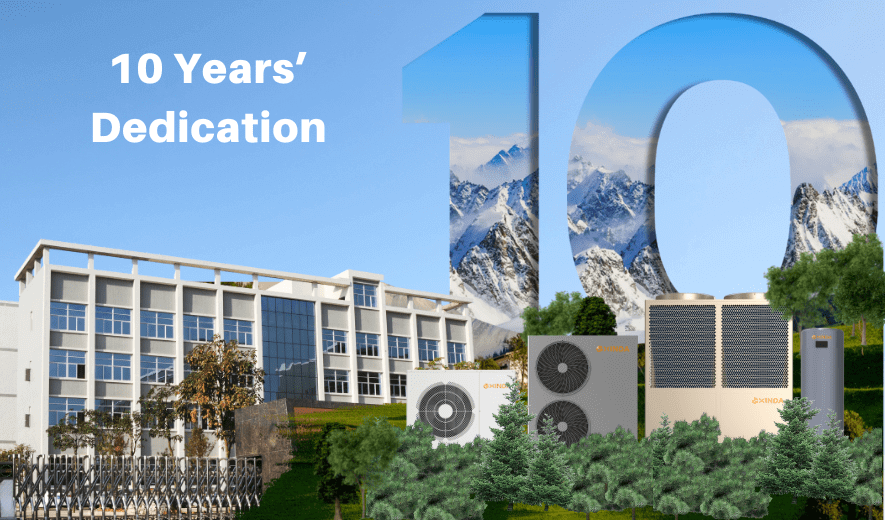 Mission & Value
Exinda has specialized in eco-energy heating solutions for 10 years with the mission of letting our heat pumps deliver the warmth around the world in an environmentally friendly way and creating a carbon-neutral lifestyle and green planet. Our values is the 「E」concept of Exinda - Enthusiasm and Expertise to protect the Earth.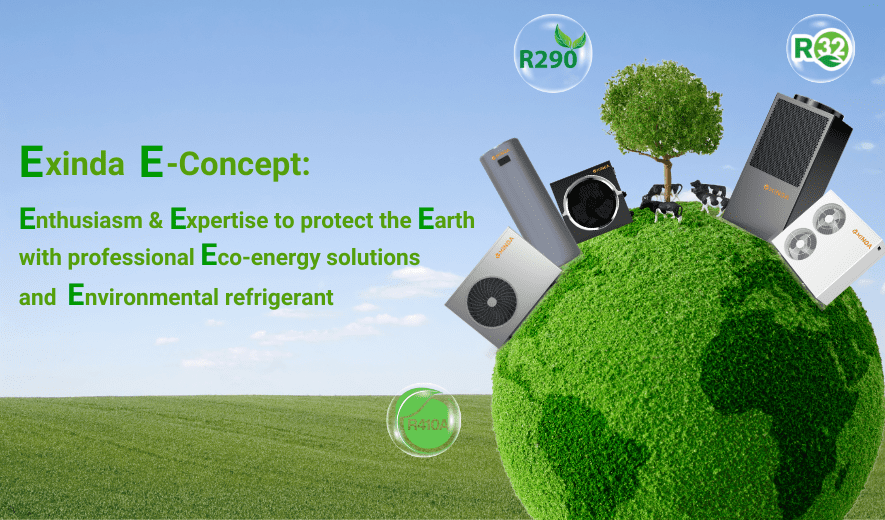 Sustainable Development
50% of EXINDA heat pump products use R32 as refrigerant. Outstandingly leading the industry, heat pumps with new nature gas R290 have been developed. The refrigerant has to be stable, non-toxic, superior in performance and to meet the requirement and environment rules of different countries. With our commitment to eco-friendly solutions, we are confident that our products will help you reduce your energy costs and help you make a positive contribution to the environment.
Supply Chain Strength
As one of the pioneers in the air source new energy industry in China, EXINDA is engaged in designing, developing, manufacturing, and selling high-quality heat pumps for the global market. We are proud to offer our wholesalers and retailers a wide range of products that are designed to meet their needs and provide them with the best value for their money, and our heat pumps have been distributed to more than 80 countries, including the regions of Europe, North America, Australia, Asia, etc.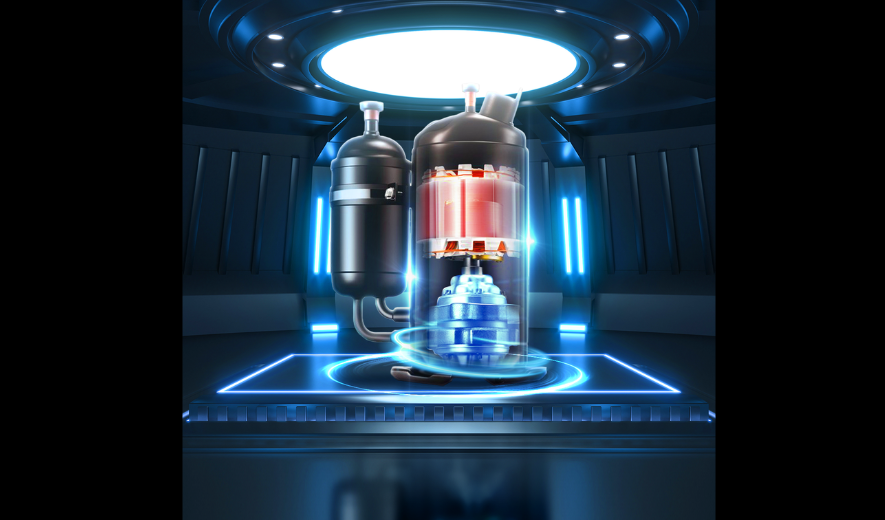 Technology Strength
Customers think highly of our products for good usability and functionality.
In light of the ever-increasing global emphasis on environmental preservation, EXINDA has turned away from traditional refrigerant R32 in favor of R290, thereby promoting a more sustainable human existence. EXINDA's top priority lies in ensuring the quality and reliability of their products. They spare no effort in ensuring that their products conform to the demanding technical and professional certifications of overseas markets. To date, EXINDA products have attained various international certifications, including CE, CB, ETL, and SASO, among others. Moreover, EXINDA has established a comprehensive quality control system throughout its production process. Each heat pump undergoes strict testing to ensure unparalleled quality and reliability over the long term, in full compliance with ISO9001.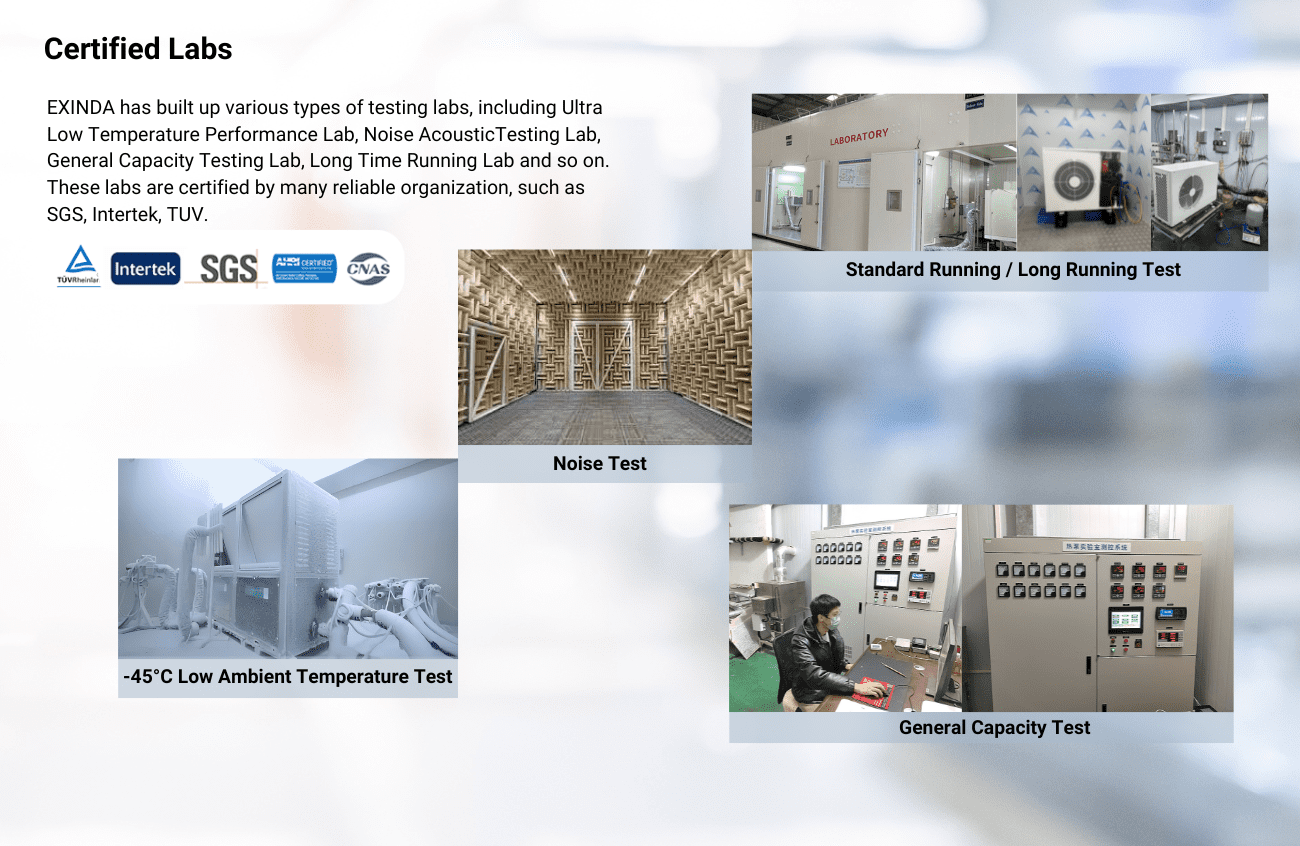 Innovational & Professional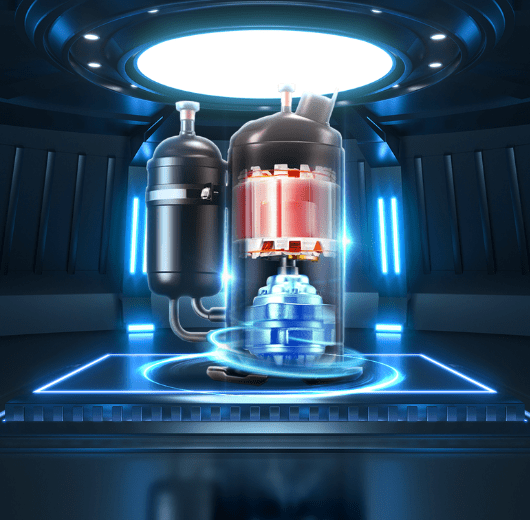 Advanced Technology
Over 10 years of research and enhancement, EXINDA has mastered advanced, mature inverter technology that widely applied to heat pump products. It has improved the energy efficiency of up to 20%-60%, contributing to great energy-savings for our customers.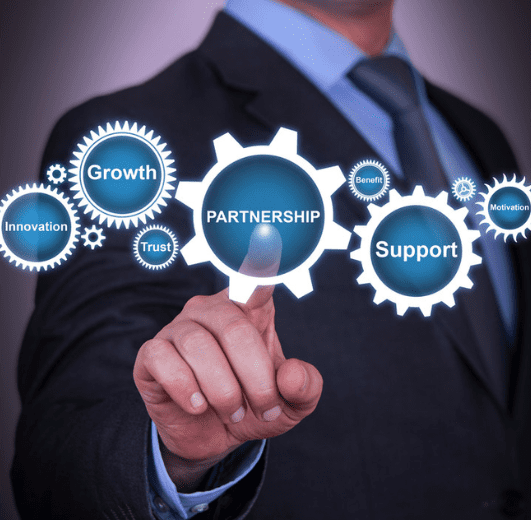 OEM / ODM
For specific markets, we prefer to operate as a co-brand with our clients, or offer EXINDA's own brand products and services to dealers. If clients have their own idea and design of the products, EXINDA can actualize and modify it to make it easy for mass production.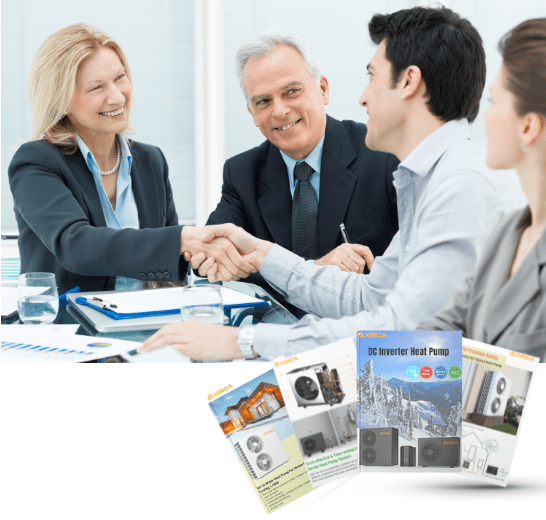 Marketing Support
We are willing to provide clients promotional materials, like catalogs, technical manuals of our heat pumps, and help them to promote products on local media with our news release resources. We can also help to recommend the most suitable product and solution to clients.