Exinda, a leading provider of clean energy innovative heating solutions, recently participated in the 133rd Canton Fair, unveiling its latest Storm Series R290 Air-to-Water Heat Pump to buyers from around the world. The state-of-the-art technology garnered widespread praise and recognition, further solidifying Exinda's position in the global market.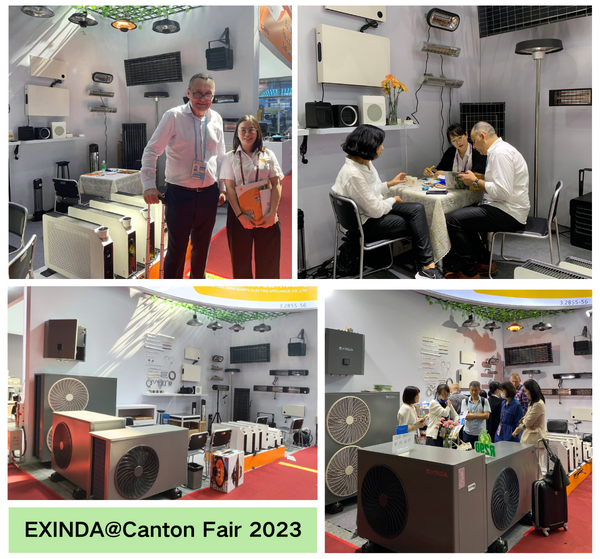 The R290 heat pump, featuring exceptional energy efficiency and environmental friendliness for House Heating, Cooling and Domestic Hot Water,  is the newest addition to Exinda's comprehensive product lineup. For more information about Exinda's R290 heat pump, visit https://exindagroup.com/products/residential-r290-inverter-air-to-water-heat-pump.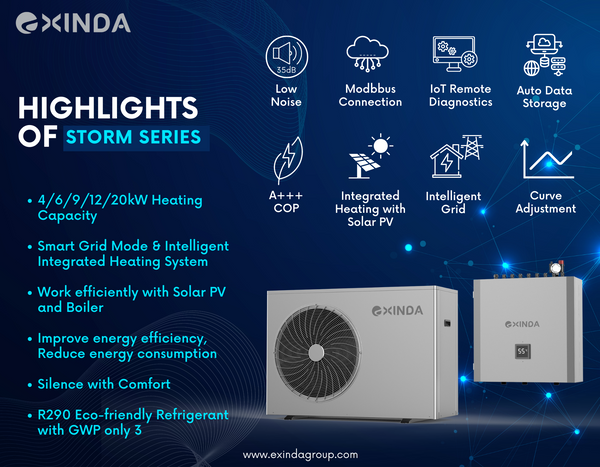 -DC Inverter Technology: higher COP and greatly save electricity bills.
-Low Noise Mode: super quiet operation as low as 38dB(A).
-Smart Control System: intelligent display touch screen, remote diagnostics and APP, available for various well-documented interface such as RS485 Modbus.
-Weather-dependent Curve: increase SCOP and keep at the optimum comfort level for customers, considerably save energy.
-Anti-frozen and Intelligent Deforest Mode: minimize energy consumption and extend the lifespan of heat pump, maintain excellent performance in extremely cold area.
-Safe Structure Inner Design: automatically monitor heat pump system and immediately trigger switches to avoid refrigerant gas leakage.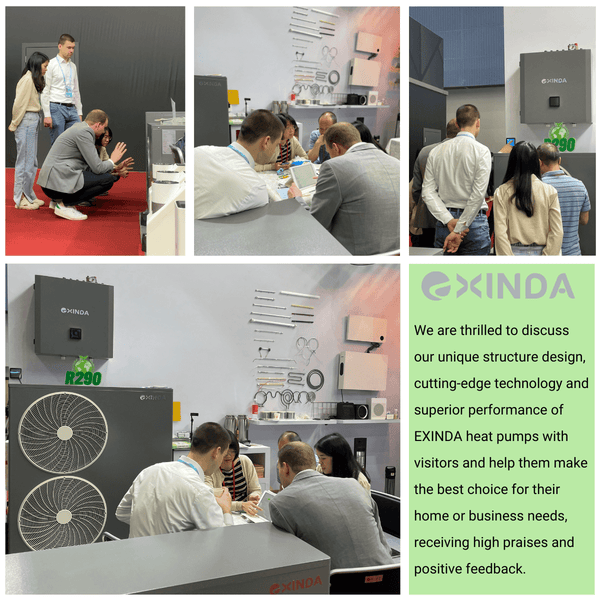 During the event, Exinda's team of experts demonstrated the unique features and capabilities of the R290 heat pump, attracting attention from industry leaders and buyers alike. The R290's innovative design combines performance, sustainability, and affordability, providing an ideal solution for residential and commercial applications.
The 133rd Canton Fair served as a platform for Exinda to showcase its commitment to creating a greener world, and its R290 heat pump is a testament to that dedication. With its remarkable presence at the fair, Exinda continues to make strides in developing advanced, eco-friendly heating technologies that meet the evolving needs of customers worldwide.
During the Canton Fair, we presented our R290 heat pump as an affordable and sustainable solution for modern homes, emphasizing our commitment to creating a better and greener environment for future generations.