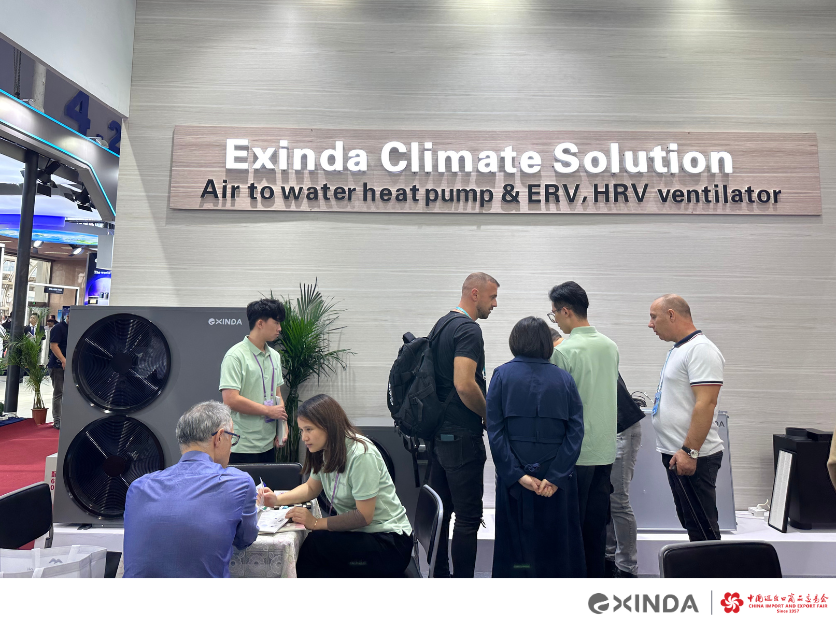 The 134th session of the Canton Fair was a resounding success for Exinda. As a leading manufacturer specializing in heat pump solutions, Exinda showcased its full range of heat pump products at the exhibition, including the R290 residential heat pump, swimming pool heat pump, and the debut of a new HRV & ERV ventilation system.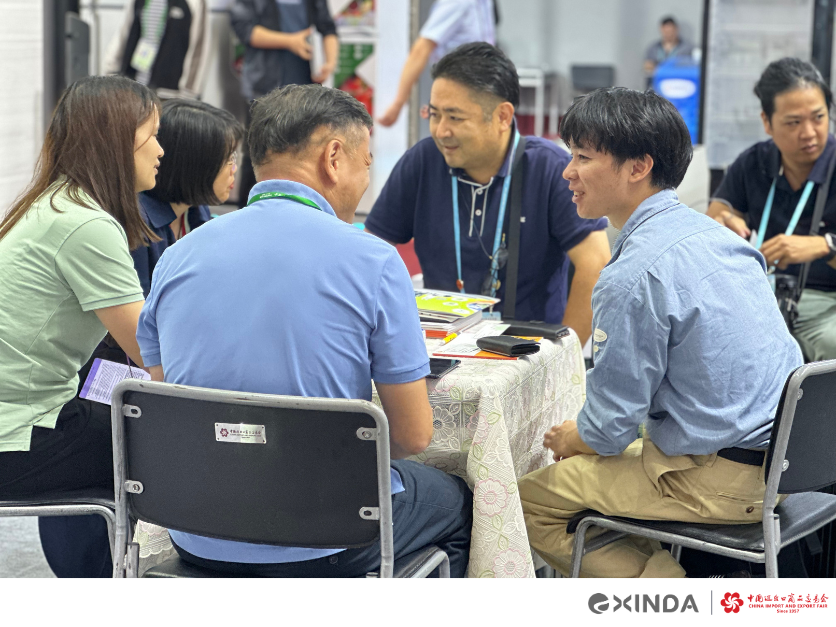 During the exhibition, the Exinda team engaged in in-depth discussions with friends and partners from around the world. Exinda's professional team attentively addressed customers' inquiries, providing detailed explanations of the working principles, environmental advantages, and energy-saving effects of heat pump technology.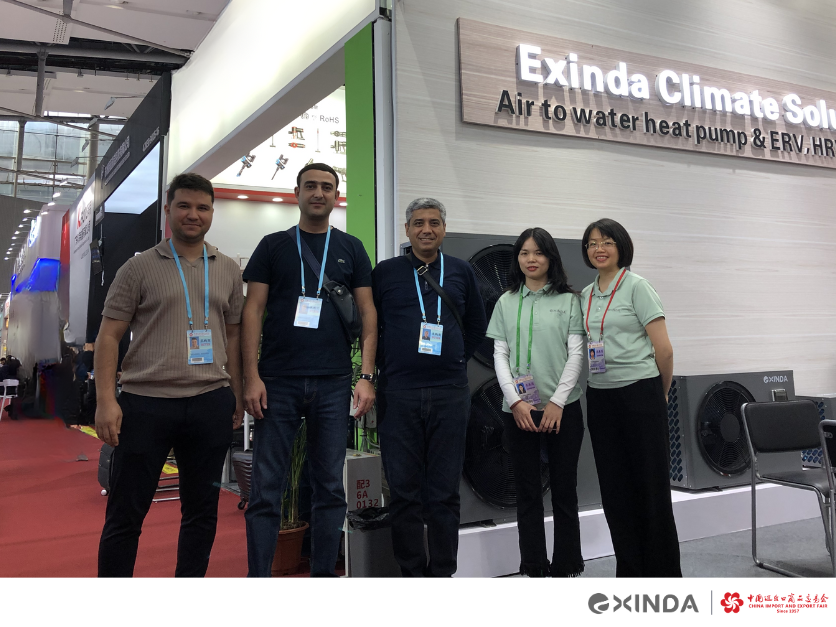 These discussions deepened our partners' understanding of Exinda's heat pump products. Many industry professionals expressed optimism about the immense potential of heat pump technology in the sustainable energy market and expressed their desire to collaborate with Exinda to further expand the green energy market and promote the widespread application and continuous development of heat pump products.
Exinda's initial purpose in manufacturing heat pumps was to provide a solution for people to achieve cooling freedom in summer, heating freedom in winter, and meet their hot water needs without relying on traditional fuels in various climatic conditions. The advent of heat pumps has successfully fulfilled all the aforementioned requirements.
Exinda would like to thank all of our customers both online and offline. We will continue to devote ourselves to providing high-quality, high-performance heat pump products to meet customer needs and create high-technology and energy-efficient heat pump solutions for consumers.
Exinda warmly welcomes individuals interested in new energy heat pump products to visit our factory. You will have the opportunity to gain a close-up understanding of Exinda Heat Pump research and manufacturing processes.
Email: info@exindagroup.com
Website: www.exindagroup.com